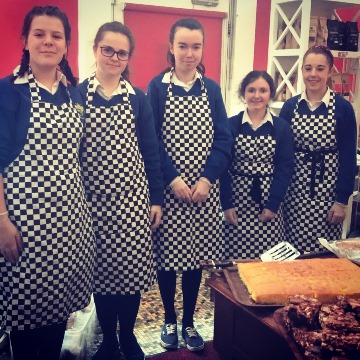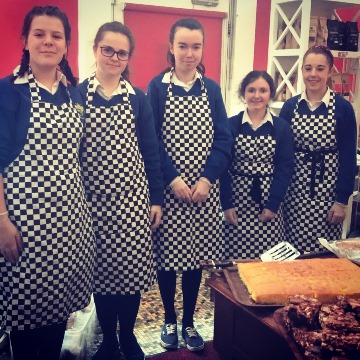 Last Sunday the 15th October the St.Joseph's TY class took over the deli on Spencer Street for their annual Bake Sale to raise funds for their Home Ec. Dept.
The girls were busy prepping on Friday and were up early on the Sunday morning baking a dazzling array of cakes and bakes for their Sun-day sale.
Coffee walnut slices, lemon cakes, cookies, apple crumbles and brownies were just some of the cakes on offer.
As soon as we opened the doors on Sunday at 12 the girls were busy wrapping and selling their cakes. All cakes were sold out by 3pm!
Special thanks to the TY teachers and to our own baker Derek for organising ingredients and getting the girls all set up for their sale. And of course thanks to all who came along to support the students on the day.